Dental Implants Near You
A significant problem that can harm the health and function of our smiles is missing teeth, especially when they are not readily addressed. People can be dealing with this issue because of many different things like aging or smoking, but thankfully, there are a lot of ways to remedy your smile too.
One great solution is to receive dental implants near you. The effects of this treatment are permanent, which means you won't have to worry about replacing them down the road.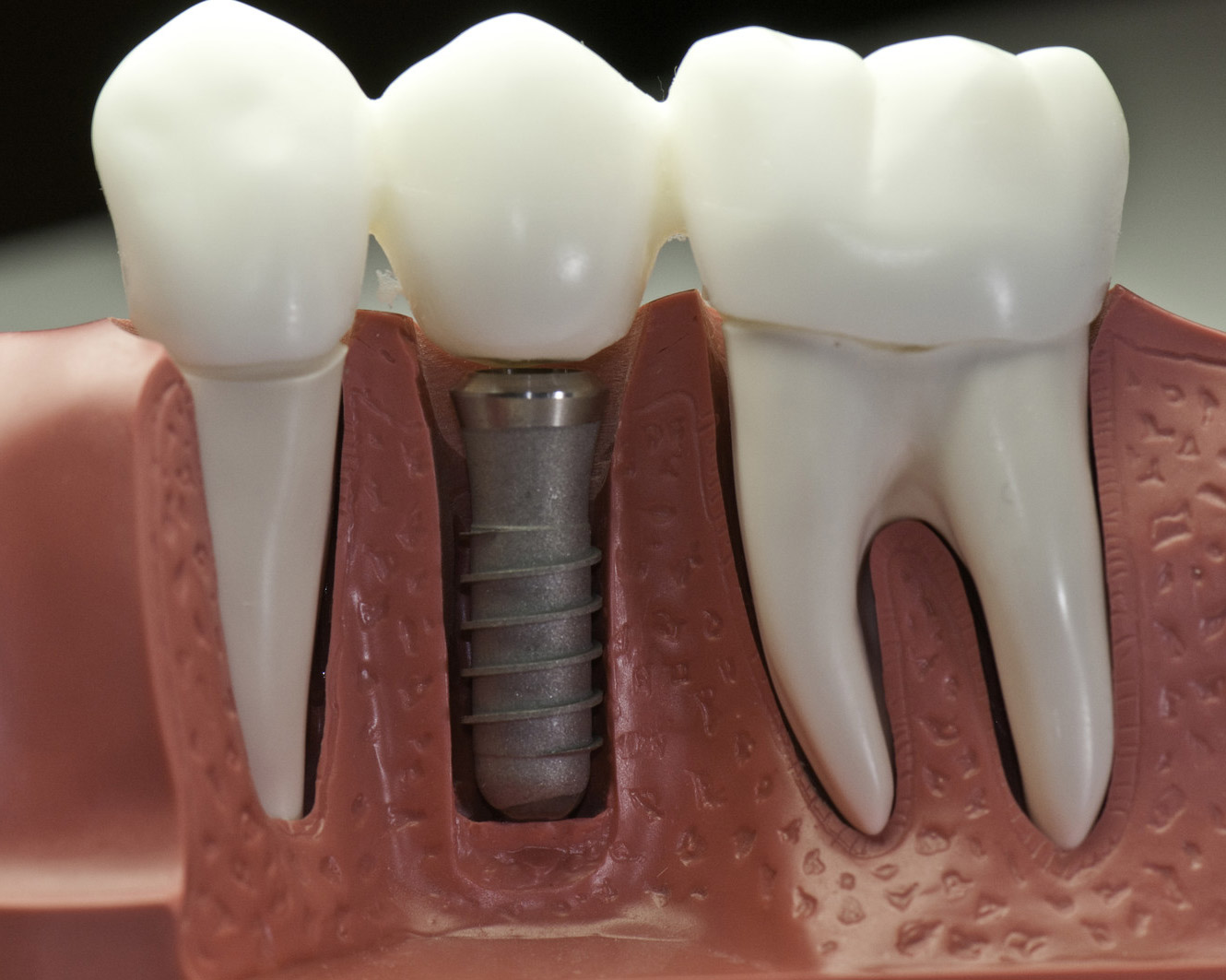 What is a Dental Implant?
Dental implants, alongside bridges, crowns, and dentures, are recommended for patients who're looking to repair their smiles. A single implant is typically used to replace one tooth, and is constructed of three pieces:
The implant screw: the screw is fabricated from titanium (a biocompatible material that won't irritate your bones and tissues) and surgically embedded into your jaw. Over time, the screw will fuse with your bone completely to establish a very solid foundation.
The abutment: this is also called the connecting piece since it attaches the screw to the prosthetic that sits above the gum line. It is also made of titanium.
The prosthetic: the prosthetic often comes in the form of an artificial tooth or a dental crown. They are made from porcelain or ceramic so that the entire implant device doesn't stand out amongst the rest of your teeth.
Before you receive dental implants near you, you'll be asked to come in for a one-on-one consultation. During this appointment, your dentist will discuss your history and preferences with you, in addition to physically examining your mouth to determine if you're an ideal candidate for this process. If not, they'll be able to suggest a more appropriate treatment.
Benefits of Receiving Implants
Outlined below are just some of the many benefits that dental implants can provide you:
Cost-effective. Though they are more expensive than other restorative options, they will serve you well for a long time.
You'll be able to speak clearly.
Improves your ability to bite and chew.
Prevents bone loss. The stimulation that the insertion of the implant screw triggers within your jawbone helps keep it healthy.
Boosts the aesthetics of your smile.
Stops your other teeth from shifting to fill in the gaps in your smile.
Increases your self-confidence and overall dental health.
Here at Oakman Family Dental, we offer reliable treatment for dental implants in Dearborn. If you're interested in coming in to undergo this procedure, give our local dental clinic a call today! Our staff is here to aid you on your dental journey and help you obtain the smile you've always wanted!